Introduction
The Effect of Severe Caloric Restriction on Metabolism
The Effect of Severe Caloric Restriction on Nutritional Quality
The Effect of Severe Caloric Restriction on Fertility
The Effect of Severe Caloric Restriction on Immunity
The Benefits Of Moderate And Intermittent Caloric Restriction
References
---
Caloric restriction is a dietary intervention that is considered to be a reduction in the total energy intake with the maintenance of proper nutrition. It is associated with several health effects, both positive and negative. The positive aspects of caloric restriction include decreased biological rate of aging alongside effects on reduced risk of several diseases such as those of the cardiovascular and immune systems.
Severe caloric restriction refers to restricting total daily energy intake to a level below basal metabolic rate (BMR). BMR is the total number of calories necessary to ensure basic functions of the body continue at rest. In cases of severe caloric restriction, several health problems can arise, including decreased fertility and the risk of osteoporosis.
Image Credit: Africa Studio/Shutterstock.com
The Effect of Severe Caloric Restriction on Metabolism
Several studies have demonstrated that a persistent decrease in total daily energy intake can result in an overall decrease in BMR. This results from a phenomenon termed adaptive thermogenesis, or metabolic adaptation, described as a fall in resting and non-resting energy expenditure (metabolic rate)(in response to underfeeding, independent of body weight and body composition).
Metabolic adaptation is thought to contribute, in part, to weight regain. Metabolic adaptation has also been suggested to persist for several years after restriction. This phenomenon has been studied concerning weight loss show participants, who have been shown to experience metabolic adaptations several years following the competition.
This form of energy deficit exerts the effect through physiological changes. These include decreased mitochondrial efficiency and circulating hormone concentrations that work together to attenuate further weight loss and work toward restoring baseline body mass. In addition, decreased muscle mass is a significant physiological adaptation, which decreases the body's total energy demand; this is because muscle is an energy-demanding tissue. This loss of muscle is called catabolism. This effect is exacerbated by evidence of increased protein needs in response to restriction.
In a review evaluating the effects of dietary protein on body composition in energy-restricted, resistance-trained athletes, researchers found that the protein needs were scaled up in relation to the severity of caloric restriction and the athlete's leanness level.
The Effect of Severe Caloric Restriction on Nutritional Quality
Reduced energy intake is also associated with an increased likelihood of failing to reach dating nutritional needs. In severe caloric restriction, diets may not be sufficient to provide adequate amounts of folate, iron, or vitamin B12. This can subsequently lead to fatigue and anemia.
In the absence of proper, balanced food choices in which energy is derived from all food groups, nutrient reduction diets are not nutritionally adequate. This is particularly true when severe caloric restriction is associated with a particular type of diet, for example, high-fat, low-carbohydrate diets. They are low in vitamins E, A, B6, thiamine, folate, magnesium, potassium, iron, and dietary fiber. Moreover, low carbohydrate diets are associated with increased fatigue, although some studies have demonstrated that calorie-restricted diets can reduce fatigue.
Image Credit: New Africa/Shutterstock.com
The Effect of Severe Caloric Restriction on Fertility
Several studies have demonstrated an association between hormonal cycles and energy availability. Indeed, menstrual disturbances are associated with instances of low caloric restriction; these range from subtle menstrual cycle disturbances through to severe menstrual disturbances such as amenorrhea and oligomenorrhea. In addition, amenorrhea is associated with endothelial dysfunction and an unfavorable lipid profile.
There is also a correlation between menstruation, fertility, and osteoporosis. Studies have demonstrated that when the energy status of exercising women is adequate, there are no perturbations in bone formation or reabsorption. However, in exercising women, energy deficiency has been associated with bone loss, suppressed bone formation, and the reabsorption of bone. The findings from these studies demonstrate the consequence of energy deficiency and hypoestrogenism, which subsequently caused his bone health problems.
The Effect of Severe Caloric Restriction on Immunity
A study investigating the cumulative effects of prolonged, intensive training and rapid weight loss on the immune systems of Taekwondo athletes demonstrated that levels of salivary immunoglobulin A were differentially lowered during periods of training competition and recovery. This is evidence of a decrease in mucosal immunity due to exercise, caloric restriction, and subsequent rapid weight loss during the training, competition, and recovery periods. Prolonged intensive training, alongside rapid weight reduction, continued to suppress this immunity, which led to an increased incidence of opera spiritually tract infection following the competition.
Moreover, studies have demonstrated that eight control practices employed by Olympic athletes, such as caloric restriction, are suboptimal; athletes report being ill during the preparation period, alongside other poor health outcomes. These included the development of eating disorders.
While these studies have demonstrated the effect of caloric restriction in athletic contacts, effective caloric restriction in non-exercising individuals, unless well understood
The Benefits Of Moderate And Intermittent Caloric Restriction
What are the Health Benefits of the Mediterranean Diet?
While severe caloric restriction is overwhelmingly associated with poor health outcomes, studies have demonstrated the clinical utility of this intervention in the treatment of disease and prevention of aging.
Concerning breast cancer, high energy intake is associated with increased risk, while caloric restriction has shown the potential to be protective. However, the authors emphasize that moderate caloric restriction, alongside regular physical activity, could present an effective strategy for prevention.
Moreover, the effect of both chronic calorie restriction and intermittent calorie restriction have demonstrated anticancer effects. Despite this, intermittent restriction exerts a greater effect, producing changes in three tumor-related factors, decreasing IGF-1 and leptin and increasing adiponectin. When taken to the extreme, caloric restriction is less effective.
Generally, caloric restriction has been shown to extend lifespan. In studies of rodent models, caloric restriction can increase maximal lifespan concurrently with decreasing diseases associated with aging and improvements in general health. However, the effects of caloric restriction in humans and other primates are controversial.
In a recent study examining these effects in primates, caloric restriction increased life span by 50%, corresponding to an increase from 6.4 to 6.9 years of median survival with reduced aging-associated diseases on the preservation of brain white matter. Caloric restriction was found to accelerate the loss of grey matter in the cerebrum, but it did not result in adverse effects on cognitive and behavioral outcomes. Therefore chronic moderate caloric restriction has shown the potential to increase life span and enhance health in primates – an effect not achievable in severe caloric restriction. Caloric restriction has also been shown to produce a significant effect in delaying frailty and sarcopenia. However, the underlying mechanisms which control this remain to be elucidated
Overall, severe caloric restriction has predominantly adverse effects on health. A decrease in energy intake is typically correlated with an increased risk of nutritional imbalance due to limited caloric intake. This has been shown to produce several chronic long-term effects related to metabolic adaptation alongside systemic changes in the body.
There is a lack of evidence to support any form of calorie restriction or fasting diets. Human studies supporting caloric restriction to maintain or improve health remain inconclusive. However, robust evidence supports eating a balanced diet rich in nutritionally dense foods, engaging in physical exercise, controlling stress, getting adequate sleep, and limiting alcohol intake. While animal studies suggest that calorie restriction in moderate forms (intermittently) has the potential to extend lifespan and protect against cancer, the evidence remains inconclusive in humans.
References:
Redman LM, Ravussin E. (2011) Caloric restriction in humans: impact on physiological, psychological, and behavioral outcomes. Antioxid Redox Signal. doi:10.1089/ars.2010.3253.
Pifferi F, Terrien J, Marchal J, et al. (2018) Caloric restriction increases lifespan but affects brain integrity in grey mouse lemur primates. Commun Biol. doi: 0.1038/s42003-018-0024-8.
Shuai Ma, Shuhui Sun, Lingling Geng, et al. (2020) Caloric Restriction Reprograms the Single-Cell Transcriptional Landscape of Rattus Norvegicus Aging. doi:10.1016/j.cell.2020.02.008.
Flanagan EW, Most J, Mey JT, et al. (2020) Calorie Restriction and Aging in Humans. Annu Rev Nutr. doi:10.1146/annurev-nutr-122319-034601.
Caristia S, Vito M, Sarro A, et al. (2020) Is Caloric Restriction Associated with Better Healthy Aging Outcomes? A Systematic Review and Meta-Analysis of Randomized Controlled Trials. Nutrients. doi:10.3390/nu12082290
Further Reading
All Diet Content
Low Calorie and Very Low Calorie Diets
Diabetic Diet
DASH Diet for High Blood Pressure
High Protein Diet
More…
Last Updated: May 31, 2022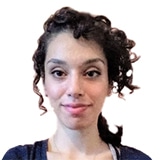 Written by
Hidaya Aliouche
Hidaya is a science communications enthusiast who has recently graduated and is embarking on a career in the science and medical copywriting. She has a B.Sc. in Biochemistry from The University of Manchester. She is passionate about writing and is particularly interested in microbiology, immunology, and biochemistry.
Source: Read Full Article