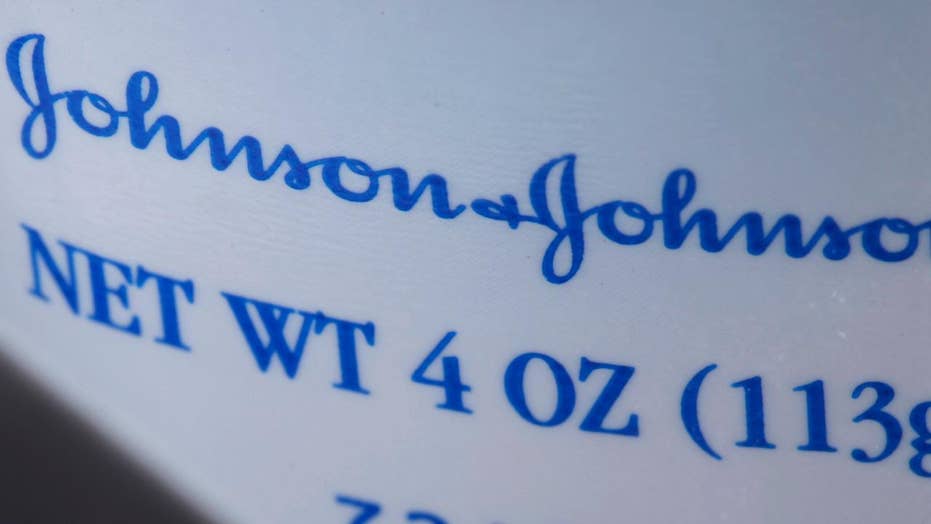 Johnson and Johnson Baby Powder scandal: JNJ has to set aside $100B at least for litigation expenses, Napolitano says
Johnson & Johnson must pay $29 million to a woman who claimed that the asbestos in the company's talcum powder-based products caused her terminal cancer, a California jury ruled Wednesday.
Terry Leavitt had brought on the lawsuit against J&J and said she used the company's Baby Powder and Shower to Shower in the 1960s and 1970s and was diagnosed with mesothelioma in 2017, Reuters reported.
The nine-week trial that began on Jan. 7 involved a jury that deliberated for two days before delivering the verdict in California Superior Court in Oakland, the report said. The verdict said that the baby powder was a "substantial contributing factor" in her illness.
J&J LOSES MOTION TO OVERTURN A $4.7B BABY POWDER VERDICT
Her suit is one of many that link cancers to asbestos in Johnson & Johnson's talc-based products and contend that the company concealed the health risk for decades.
The world's largest health care company, facing more than 13,000 talcum-related lawsuits nationwide, said it would appeal the verdict.
"We respect the legal process and reiterate that jury verdicts are not medical, scientific or regulatory conclusions about a product," J&J said in a statement on Wednesday, adding that lawyers for the woman had fundamentally failed to show its baby powder contained asbestos.
J&J cited "serious procedural and evidentiary errors" in the course of the trial, but the company did not provide further details of the alleged errors.
The Associated Press' requests for comment from the New Jersey-based company were not immediately answered.
CLICK HERE TO GET THE FOX NEWS APP
The company has insisted that its talc-based products are demonstrably safe but it has lost a string of court cases.
Johnson & Johnson's stock price dropped nearly 2 percent after hours on Wednesday before recovering to close at $139.41.
The Associated Press contributed to this report.
Source: Read Full Article