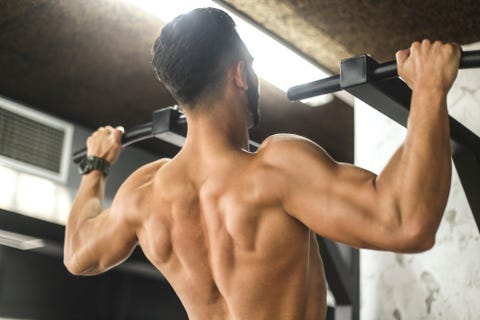 Some of the most impressive feats of strength are the simplest. Sure, it's cool to toss around tons of weight doing a rep or two of super-technical Olympic lifts—but repping out a seemingly endless number of pullups can be just as awe-inspiring.
The mighty pullup is one of the finest bodyweight exercises out there, bar none. You'll both test your upper-body strength and build up your back muscle—and unlike other bodyweight moves, you'll definitely need a bar to do it.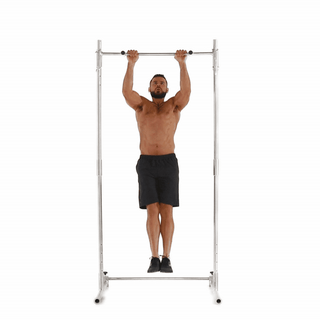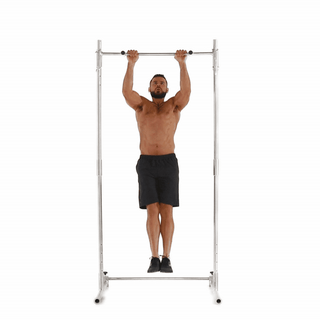 Men's Health
"It's a staple in upper body workouts; we use it a ton in weight lifting," says Sean Waxman, C.S.C.S., owner of Waxman's Gym. "Depending on how you grip—wide most of the time—you'll see a thickening and a widening of the back. Your grip will improve, and your whole upper body will get stronger."
How to Do Pullups Better
Proper pullup technique is relatively simple, but that doesn't mean that you'll have an easy go of it every time you step up to the bar. The move can get difficult quickly for even the strongest among us as you gas your muscles.
It's important to stay on-form as you do pullups so you're getting the best possible workout while avoiding injury. Waxman has a few tips for those just starting out to remember. "You want to be hanging from a bar, whether it's a chinup or a pullup. You want to start with your arms extended, and you want to pull yourself up until the bar hits your chest or at least chin level. At the top of the movement, you want to pull your shoulder blades down and together."
You might not be able to do all that right away. For some people, eking out even 1 rep is an accomplishment worth striving for, so you can't just jump up to the bar and pull. You might have to break the move down to its component parts. To really master the form, work your way up from dead hangs to full-on reps using this guide.
As you improve on your pullups, you may want to find ways to make them more difficult. "If you can blow out 20 pullups, you're not really improving strength anymore," says Waxman.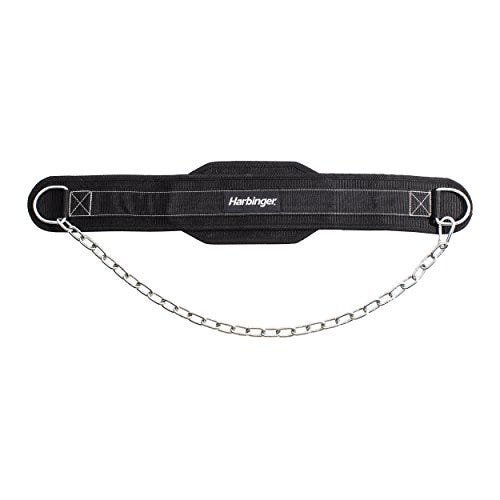 First, he recommends adding some weight. "If you want to improve hypertrophy [growth in size], you want to add enough weight to you're doing eight to twelve reps. Then looking for improvement and more strength, you add more weight so you can do three to five reps."
To add weight, you'll need a weighed vest or a belt that can have weight attached to it. Them try some new variations, like those seen in the video below.
Now that you've got the knowledge to start doing pullups, you need the right tools. As Waxman says, "All you need is a place to hang." So if you're looking to do them at home, you need a pullup bar. We've done the research and rounded up the perfect pullup bars for guys looking to bulk up at home or in the office.
CAP Barbell Pull-up Bar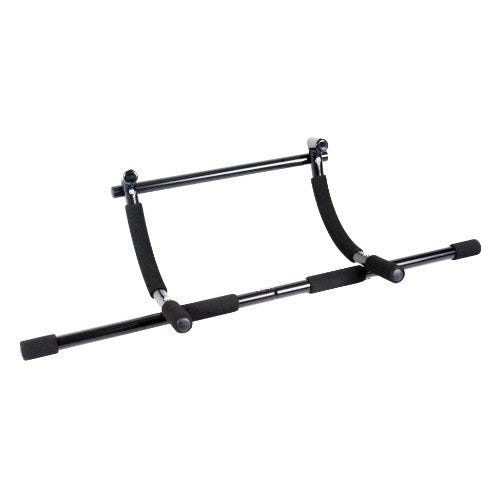 Simple and effective, the CAP bar is ideal for those looking for multiple grip positions when pounding out pullups. From wide to neutral to palms-facing for chinups, this bar can do it all. The grippy foam handles deliver all the non-slip comfort you need. It mounts on a door securely—but you can take it down and put it on the floor to use the different grips for push-ups.
Ultimate Body Press XL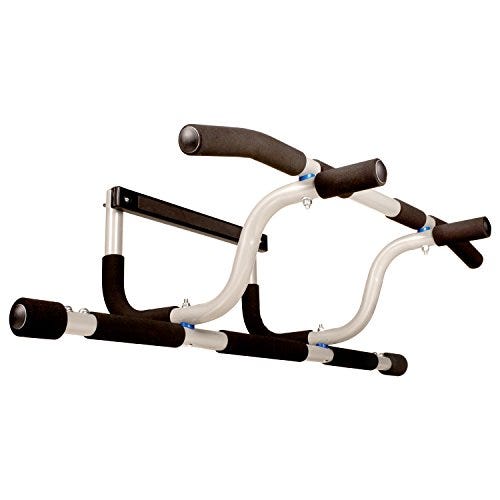 This doorframe mounted unit provides some extra support and additional grip options. Best of all, the adjustable expandable bar means it will fit just about any residential doorway.
Pure Fitness Pull-up Bar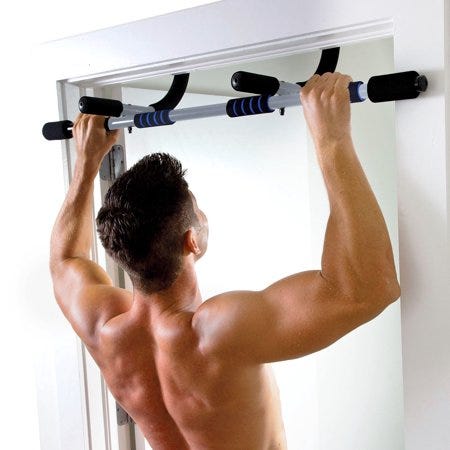 With eight grip configurations and comfortable foam handles, Pure Fitness' bar is a sleek and efficient bar. It attaches to nearly any door and holds up to 250 pounds for awesome pullups and hanging crunches, and it won't bother your walls with a protective foam coating. Install in seconds and start your new pullup regimen.
The Best Pullup and Chinup Variations:
​
Titan Fitness Wall-Mounted Pull-up Bar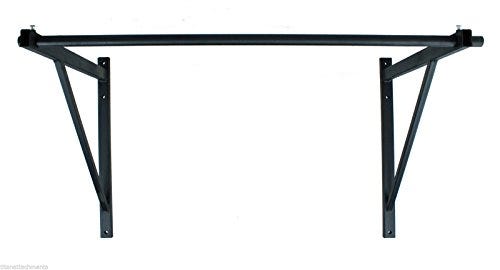 If you don't love the idea of hanging from your doorway, a wall-mounted bar is a great solution. The incredibly sturdy and durable Titan Fitness bar is adjustable with five different height variations and hold up to 350 pounds for guys of different sizes and skills. The bar itself is thick, so you'll be getting an excellent grip workout at the same time.
Akonza Dip Station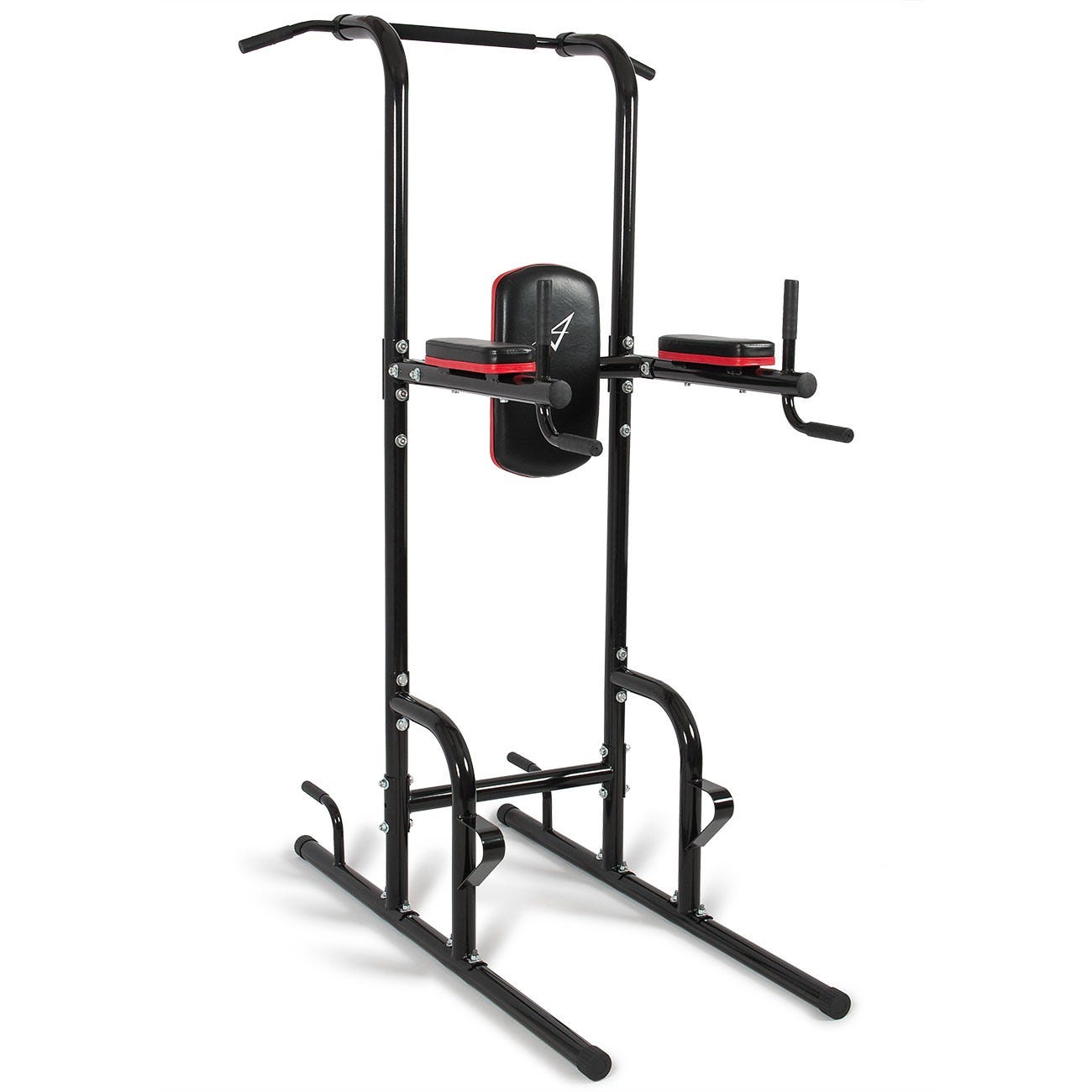 Willing to invest more in a bar that can do it all? Then get a station. If you've got the space, the Akonza is a dream. It has a bar at the top for pullups, but also grips for dips and abdominal raises. The pad on the back lets you comfortably do raises, and a thick foam grip on the pullup bar makes flipping your grip and doing chinups a breeze. More space, sure, but more complete results. Get a full-body workout on this one station.
Confidence Olympic Power Tower V2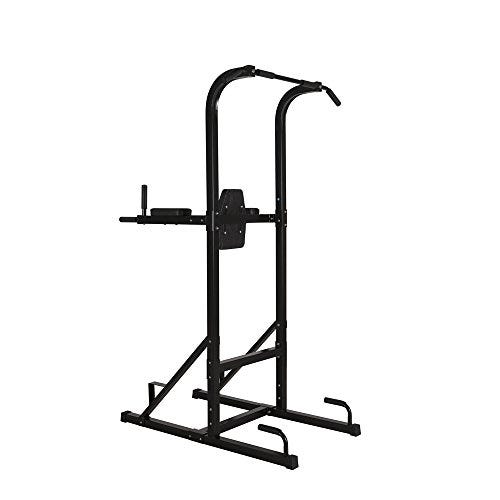 This ultimate heavy-duty bodyweight station is a must-have in any home gym. It has everything you need for an upper-body workout: grips for chinups, grips for pullups, grips for dips, and even grips on the floor for raised pushups. It only holds up to 220 pounds, though, so it's not for beginners. Work you back, biceps, triceps, and chest all in one place.
Source: Read Full Article