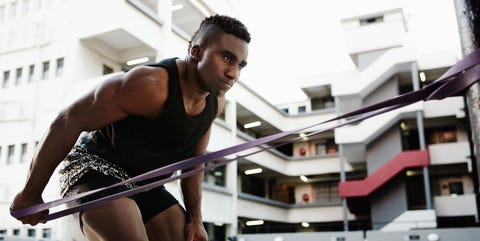 In the world of strength training, resistance bands tend to fly under the radar—especially when compared to heavy hitting equipment like kettlebells and barbells. But what's not to love about resistance bands? They're lightweight, versatile, and easy to stow in a gym bag or carry-on, making them an ideal choice for the guy who wants to be able to train anytime, anywhere. You can use them on their own, or add them to more standard exercises to vary up your resistance for a more diverse workout.
That said, resistance bands can vary a great deal, and some work better for certain activities than others. Check out our top picks to find the one that's right for you.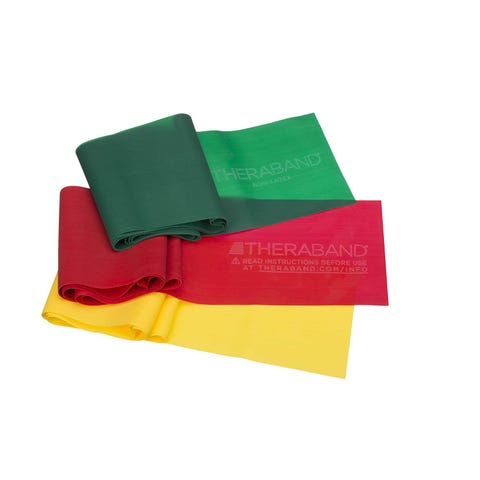 Theraband
amazon.com
$13.02
Buy Here
These bands offer light resistance (2.4 to 21.3 pounds) for upper- and lower-body moves, and are ideal for rehabbing muscles and increasing range of motion. They're also hypoallergenic, making them the perfect band option for those with latex allergies or sensitivities.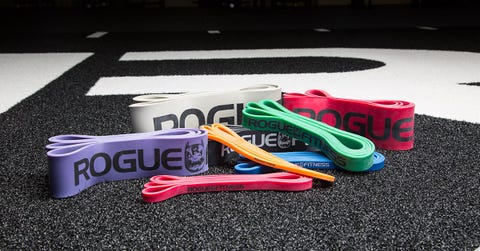 $71.00
Buy Here
While these closed-loop bands are a little on the pricey side, they're highly durable and versatile. Plus, you can get them in up to eight different resistance levels—from 15 to 200 pounds—making them one of the heaviest band options on the market.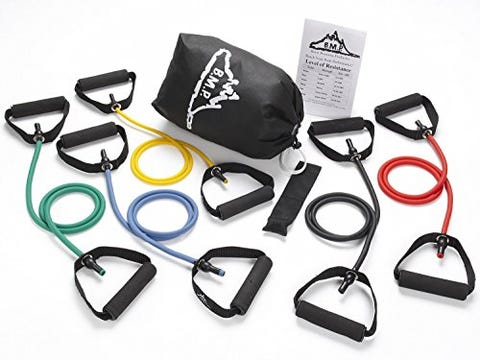 $27.33
Buy Here
Next time you get stuck in a hotel room, use this resistance band set to squeeze in a quick pump. This set includes five bands of varying resistance levels—from two pounds to 30 pounds—and comes with a handy door anchor, ankle strap, carrying pouch and exercise guide.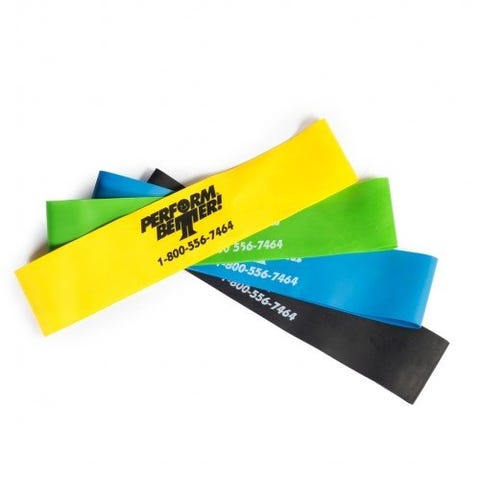 $17.95
Buy Here
According to the manufacturer, these small, closed-loop bands are ideal for warming up your core, hips and shoulders. Buy the set of four to get light, medium, heavy and extra heavy resistance.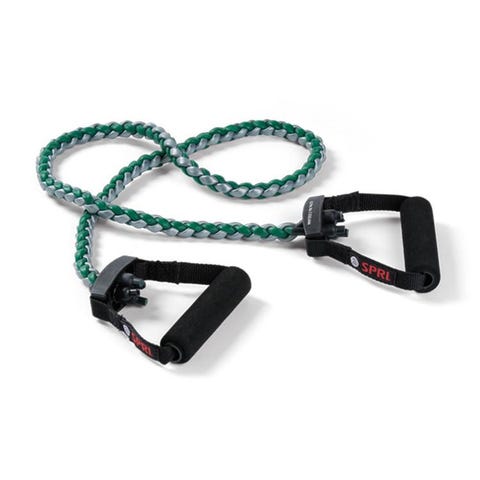 $33.98
Buy Here
These resistance bands feature four tubes braided together to create a durable workout tool that will outlast your toughest sessions. The only downside: You have to buy the different resistance levels separately.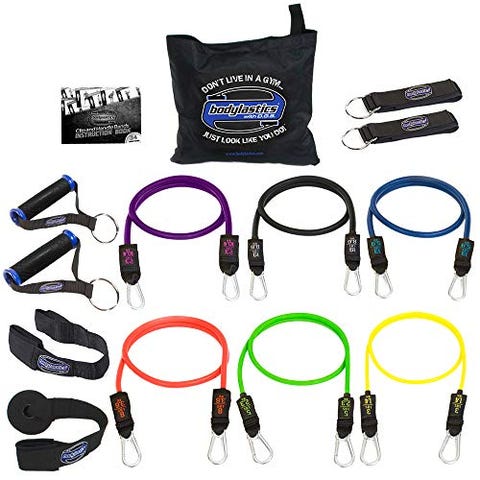 $39.95

$28.95 (28% off)
Buy Here
If you're "above average strength," you'll love a 14-piece set from Bodylastics that can provide up to 142 pounds of resistance. This set includes six bands that easily clip together to create as much—or as little—resistance as you need, as well as two heavy-duty handles and ankle straps, a door anchor, and a small "go-anywhere" anchor.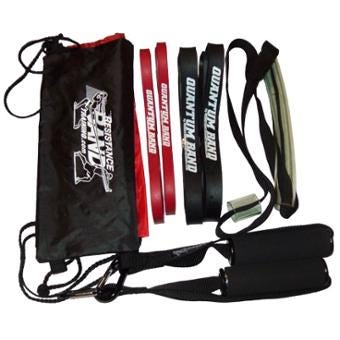 $89.99
Buy Here
New to training with resistance bands? This economy package gives you everything you need to get started: four bands with 100+ pounds of resistance, a pair of handles, and a four-week training program.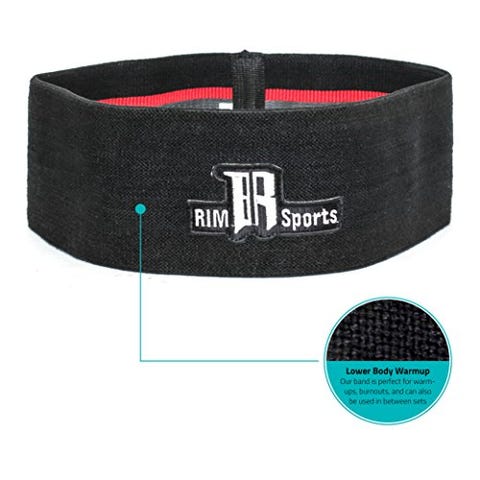 $19.97
Buy Here
This circle hip band helps you nail proper squat form while targeting your glutes and abductors. And unlike other resistance bands, this one is made of a soft, sweat-proof material that won't slip while do your squats, deadlifts and lunges.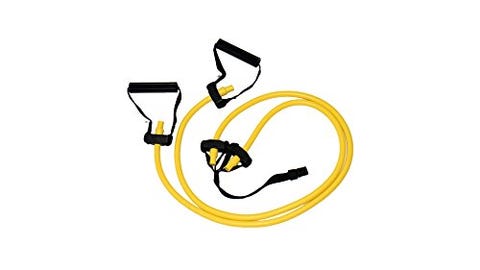 $24.95
Buy Here
The Perform Better all-purpose band actually gives you two bands that are connected to a 10-inch loop. This way, each arm can pull its own weight. The bands come in six resistance levels, with the heaviest offering more than 100 pounds of resistance. Head's up: One reviewer warns the bands will wear out after 12 months with heavy use. That said, the price is pretty hard to beat.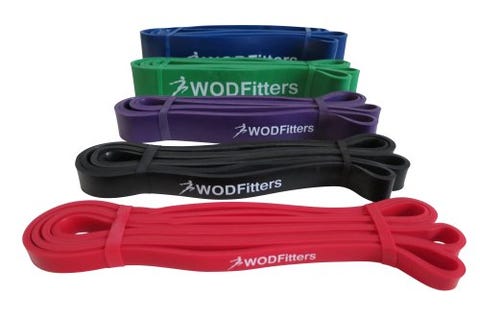 $179.99

$109.99 (39% off)
SHOP NOW
This five piece set from WODFitters can be used for everything from stretching to pull up assistance to resistance for heavy loaded exercises like bench press and squats. The bands range from 10 pounds to 175 pounds of resistance, so everyone can find one that works for them.
Source: Read Full Article