In a recent study published in the journal Drug and Alcohol Dependence Reports, researchers from the University of Michigan examined the role of flavored electronic nicotine delivery systems (ENDS) in smoking cessation.
ENDS are used as substitutes for combustible tobacco products or as an aid for smoking cessation. They were introduced in the United States (US) in 2007, and their use has grown significantly. Flavors are added to ENDS as the liquid nicotine is flavorless. Tobacco flavors can be added, and the availability of various flavors is one reason for ENDS use. Understanding how flavored ENDS use impacts smoking cessation rates is essential to guide public health policies.
The Role of Flavored Electronic Nicotine Delivery Systems in Smoking Cessation: A Systematic Review. Image Credit: Victor Moussa / Shutterstock
About the study
In the present study, researchers evaluated the effects of using flavored ENDS products on smoking cessation. First, the team searched for peer-reviewed studies examining the impact of ENDS flavors on three outcomes (intent, attempts, and success) of smoking cessation.
The databases used were EMBASE, OVID Medline, and PsycInfo. Studies published after 2004 were considered with no restrictions on geographical location or the type of study.
Titles and abstracts were screened, followed by full-text reviews. Articles were grouped into longitudinal and cross-sectional studies. Crude and adjusted odds ratios (ORs) were computed for each cessation outcome along with 95% confidence intervals comparing non-tobacco flavors to tobacco flavors and non-tobacco and non-menthol flavors to tobacco and menthol flavors. The researchers did not account for study design choices or weights.
The team assessed the quality of evidence following the Grading of Recommendations, Assessment, Development, and Evaluation (GRADE). GRADE ratings ranged from very low to high, which reflect a growing confidence that new studies will not change the current evidence state. The potential risk of bias in studies was computed using risk-of-bias assessment tools for cross-sectional and longitudinal studies from the CLARITY group.
Findings
The team identified 883 articles in the initial search. After the screening, 29 articles were included. Thirteen were longitudinal studies, and 16 were cross-sectional studies. Among cross-sectional studies, two examined the intent to quit smoking. One reported that people using non-tobacco ENDS flavors had lower intent to quit tobacco than tobacco-flavored users, while another did not find significant differences based on ENDS flavors.
Only two cross-sectional studies examined smoking cessation attempts; both did not find significant differences in the odds of quit attempts between tobacco- and non-tobacco-flavored ENDS users.
Twelve cross-sectional studies reported cessation success. One study reported no significant differences between quit success and ENDS flavors. By contrast, in a different study, non-tobacco and non-menthol flavor users had higher odds of cessation than tobacco and menthol flavor users.
The follow-up period in longitudinal studies ranged from 15 days to six years. Only one study evaluating quit intention found no significant differences after 15 days of use of flavored or unflavored e-cigarettes. The three longitudinal studies assessing quit attempts by ENDS flavors found no significant differences between ENDS flavors and the odds of attempting to quit.
Overall, 11 longitudinal studies reported 12 outcomes of successful smoking cessation according to the ENDS flavor used. Eight produced nine outcomes based on adjusted odds of quit success; four reported that individuals using non-tobacco ENDS flavor had higher odds of cessation success than tobacco-flavored ENDS users. Likewise, non-menthol- and non-tobacco-flavored ENDS users showed higher odds of cessation success than tobacco-flavored ENDS users.
None of the adjusted or crude outcomes found higher odds of quit success for individuals using tobacco- or menthol and tobacco-flavored ENDS. Most studies (17) were classified as having an unclear risk of bias. Among longitudinal studies, one had a higher risk of bias, and 12 had an unclear risk. Among cross-sectional studies, nine had a higher risk, five were at an unclear risk, and one had a low risk of bias.
According to the GRADE ratings, there was a low certainty level that using ENDS flavors was not associated with a higher quit intention or making a quit attempt relative to using tobacco-flavored ENDS. Moreover, there were very low levels of certainty that using non-tobacco-flavored ENDS was not associated with cessation success relative to using unflavored or tobacco-flavored ENDS.
Conclusions
The researchers systematically reviewed the literature on whether using flavored ENDS products influenced the likelihood of intention, attempt, and success of smoking cessation.
Overall, there was inconclusive evidence about the role of flavored ENDS use and smoking cessation outcomes, reflecting heterogeneity in study definitions and methodological limitations. Therefore, there is a need for high-quality evidence, ideally from randomized controlled trials.
Journal reference:
Liber, A. et al. (2023) "The Role of Flavored Electronic Nicotine Delivery Systems in Smoking Cessation: A Systematic Review," Drug and Alcohol Dependence Reports, p. 100143. doi: 10.1016/j.dadr.2023.100143, DOI: 10.1016/j.dadr.2023.100143, https://www.sciencedirect.com/science/article/pii/S2772724623000136
Posted in: Medical Science News | Medical Research News | Medical Condition News | Disease/Infection News
Tags: Alcohol, Alcohol Dependence, Cigarette, CLARITY, Nicotine, Public Health, Smoking, Smoking Cessation, Tobacco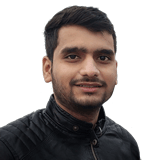 Written by
Tarun Sai Lomte
Tarun is a writer based in Hyderabad, India. He has a Master's degree in Biotechnology from the University of Hyderabad and is enthusiastic about scientific research. He enjoys reading research papers and literature reviews and is passionate about writing.
Source: Read Full Article