Emergency department visits and hospitalizations for COVID-19 in children appear to be following the declining trend set by weekly cases since early December, based on data from the Centers for Disease Control and Prevention.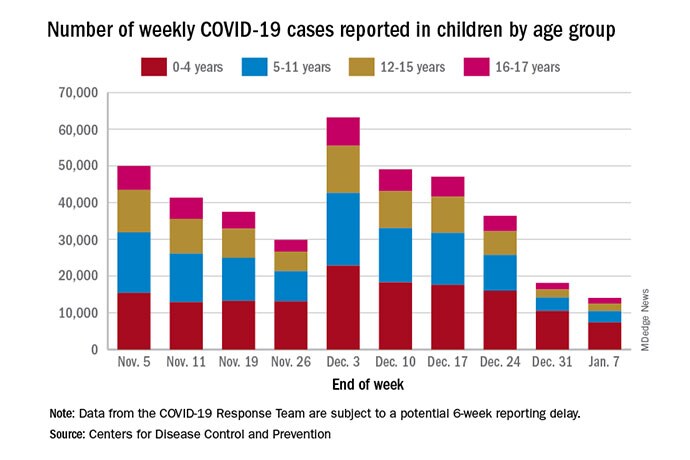 Rates of ED visits involving diagnosed COVID-19 in children had been rising since mid-November, 2022, but are now declining in early January, 2023. New cases took a different path that had the weekly total falling through November before taking a big jump during the week of Nov. 27 to Dec. 3 – the count doubled from 30,000 the previous week to 63,000 – and then decreased again, the CDC reported.
This article originally appeared on MDedge.com, part of the Medscape Professional Network.
Source: Read Full Article