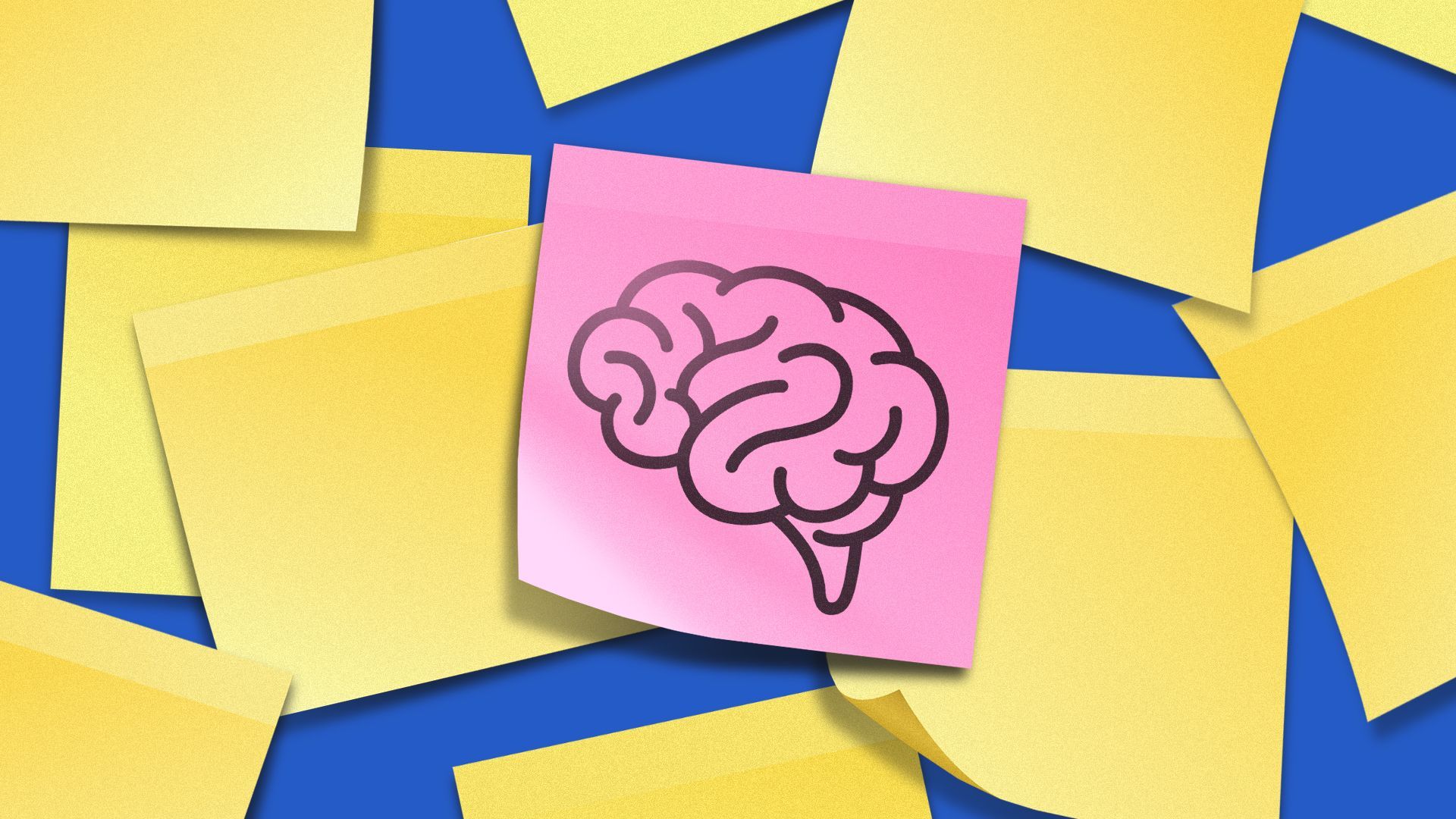 Illustration: Sarah Grillo/Axios
The majority of Americans surveyed in the new Axios-Ipsos American Health Index say businesses and the government don't make citizens' health and well-being a priority.
The big picture: Mental health is a top concern for Americans — as parents, employers and leaders.
They're spending more money on mental health services, while the federal government has allocated new funds for states to expand community behavioral health centers.
Despite increased attention and awareness of mental health and telemedicine services, stigma and a lack of access persist and prevent people from receiving the care they need.
By the numbers: The national survey of 1,213 U.S. adults found the majority of respondents (86%) said their emotional well-being is very good or somewhat good, compared to 13% who said it was poor or somewhat poor.
The same percentage said their mental health is good.
More Republicans (92%) said their mental health and well-being were good compared to Democrats (85%).
18% of respondents said they spoke with a mental health professional or counselor in the past year.
What to watch: 75% of the people surveyed said they somewhat or strongly oppose using AI for mental health therapy, in place of individual counseling.
Digital behavioral health startups, including those that make chatbots designed to support mental health, have seen an uptick in investor funding.
Methodology: This Axios/Ipsos Poll was conducted Feb. 17-21 by Ipsos' KnowledgePanel®. This poll is based on a nationally representative probability sample of 1,213 general population adults age 18 or older.
The margin of sampling error is ±3.0 percentage points at the 95% confidence level, for results based on the entire sample of adults.
Source: Read Full Article